In 2016 Linda Pennell invited me onto her blog when I was launching book two in the Munro trilogy – A House Divided. It seems a lifetime ago now, but at last I am delighted to return the privilege and share this lovely guest post from Linda, explaining why The Gilded Age in America interests her and how she came to write her latest historical novel – The Last Dollar Princess. (What a fabulous cover – the image is so evocative of the age.)
Unless one has been completely out of touch for the last ten plus years, one is surely aware of the PBS series and subsequent feature films written by master storyteller Julian Fellowes. The Downton Abbey story begins in 1912 with the sinking of the Titanic and extends through the late 1920's. My BA is in US and British history, so I am a true Downton addict. One will recall that Cora, Lady Grantham, was an American heiress who married into the British aristocracy. This love of all things Downton piqued my interest in the entire era, especially in the "brides for sale" aspect that began in earnest around 1865. Between 1865 and 1965, no fewer than 127 American heiresses married British peers. Being an author of historical fiction, I felt compelled to tell the story from the American perspective; and so, the premise for The Last Dollar Princess was born. My story begins in 1910, marked by many sources as the last gasp of the Gilded Age.
The period between the end of the American Civil War (1861-1865) and the beginning of WWI (1914-1918) is fascinating. It was a time when industrialists, investors, and businessmen accumulated unimaginable wealth, when regulations did not exist and wealth might made right in the political, business, and personal realms. This period of American history was given its name by beloved humorist, Mark Twain and his friend, Charles Dudley Warner, in their co-authored novel, The Gilded Age: A Tale of Today, published in 1873. In it, they satirize the unbridled greed and political corruption of post-Civil War America. One can see similarities in the circumstances that created America's Gilded Age and the industrial age and expanding empire of Victorian England (reign: 1837-1901).
On my blog, History Imagined, I am exploring some of the social and political conditions that characterize the Gilded Age. I am addicted to research, which I enjoy almost as much as writing fiction. I am always on the hunt for those fascinating little footnotes of history that never quite make it into classroom curricula. When I find such nuggets, they are usually incorporated into my fiction or find a place in one of my blog posts. I enjoy sharing items of interest that may not be as well-known as the great figures of the period.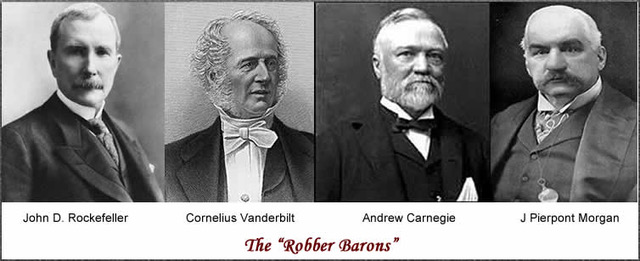 No matter on which side of the Atlantic one found oneself, the 19th century was marked by stark contrasts between astounding wealth and extreme poverty. The vestiges of this American wealth still exist today in places like Newport, New York City, and Asheville. Some of these, like Biltmore Estate (America's Largest Castle), can be visited for a not insubstantial fee.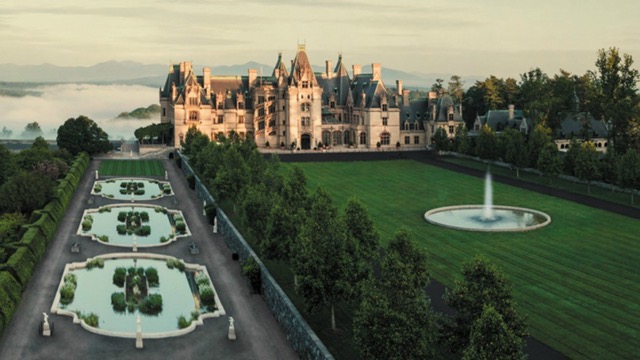 In my current offerings on History Imagined, I am exploring the lives of the real dollar princesses and the reasons they sought husbands abroad. Their lives were glamorous, but often filled with unhappiness. India, heroine of The Last Dollar Princess, is a young woman of great wealth, strength, and determination on a quest for independence in the last gasp of the Gilded Age.
The Last Dollar Princess
It must be said. Scandal follows her family like a faithful hound. No matter how hard they kick it away, it comes slinking around to insinuate itself into their lives again. Although her family is obsessed with social position, one thing is certain. Heiress India Elisabeth Petra De Vries Ledbetter is an outlier among her kin. She is determined to set her own course, family expectations and society's demands be damned.
Reared away from the social whirl of Gilded Age New York, India would prefer a life of philanthropy in her native Appalachia, but Mother and Grandmama have far grander plans. They believe Mrs. Astor's old 400 are ready to overlook the past and that an advantageous marriage will cement their place in society once more. In fact, they have already selected the prospective bridegroom. The only problem? No one consulted India.
With captivating insights into the human spirit and heart, The Last Dollar Princess leads us on a riveting quest for self-determination through the most elegant and glamorous settings of the early 20th century. Perfect for fans of Marie Benedict, Daisy Goodwin, and Julian Fellows, this sweeping work of historical fiction will stay with readers long after the last page is turned.
The Last Dollar Princess https://www.amazon.com/Last-Dollar-Princess-Independence-Coronation-ebook/dp/B0B2X9ZG4Q
Bio
I have been in love with the past for as long as I can remember. Anything with a history, whether shabby or majestic, recent or ancient, instantly draws me in. I suppose it comes from being part of a large extended family that spanned several generations. Long summer afternoons on my grandmother's porch or winter evenings gathered around her fireplace were filled with stories both entertaining and poignant. Of course, being set in the American South, those stories were also peopled by some very interesting characters, some of whom have found their way into my work.
As for my venture in writing, it has allowed me to reinvent myself. We humans are truly multifaceted creatures, but we tend to sort and categorize each other into neat, easily understood packages that rarely reveal the whole person. Perhaps you, too, want to step out of the box in which you find yourself. I encourage you to look at the possibilities and imagine. Be filled with childlike wonder in your mental wanderings. Envision what might be, not simply what is. Let us never forget, all good fiction begins when someone says to herself or himself, "Let's pretend."
I reside in the Houston area with one sweet husband and one adorable, Labradoodle who is quite certain she's a little girl.
"History is filled with the sound of silken slippers going downstairs and wooden shoes coming up." Voltaire
BOOKS:
Women's Historical Fiction:
The Last Dollar Princess https://www.amazon.com/Last-Dollar-Princess-Independence-Coronation-ebook/dp/B0B2X9ZG4Q
All That Glitters https://www.amazon.com/That-Glitters-Linda-Bennett-Pennell-ebook/dp/B089DLJZZ
Confederado do Norte http://amzn.com/B00LMN5OMI
Dual Timelines Historical Suspense/Women's Fiction:
Al Capone at the Blanche Hotel http://amzn.to/16qq3k5
Miami Days, Havana Nights https://amazon.com/B07F7NFD8K
Historical Suspense/Romance:
Casablanca: Appointment at Dawn http://amzn.com/B0121Q6S88
When War Came Home http://amzn.com/B010RXNZRO
SOCIAL MEDIA:
Blog: History Imagined: For Readers, Writers, and Lovers of Historical Fiction https://historyimagined.wordpress.com/
Facebook: https://www.facebook.com/AuthorLindaBennettPennell
Website: http://www.lindapennell.com/
Twitter: @LindaPennell
Pinterest: https://www.pinterest.com/lindabennettpen/linda-bennett-pennell-author/?eq=linda%20bennett%20penn&etslf=9081
Newsletter Sign Up: http://www.lindapennell.com/newsletter.html